Welcome...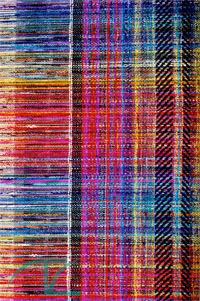 weave.comTM is the exciting world of weaving, dyeing, wearable art, and jewelry.

Trish Lange has sold over 5000 garments, taught in several states, and exhibits widely.
Seminars & Workshops:
Trish specializes in clothing design for handweavers and offers over a dozen lectures and up to 5 day workshops on several topics, especially designing, custom sizing, planned details, and pizzazz before weaving. Other topics cover designing for narrow looms, patchwork, speed and efficiency in weaving, and more!